Tag Archive for: Legal Marketing
Your Google Business Profile (GBP) is the top asset you can leverage to show up in Local Search. What's...
Curious about all the elements of Google Search and where your best opportunities are? Read on to learn about...
Search The Academy
---
Free Consultation
Looking for more traffic and clients through Google Search?
Do a quick assessment of your site and search presence.
Book a short call with you.
Present our findings in an educational manner with zero sales pitch

We guarantee you'll find huge value in our call - if you don't feel like you did, coffee is on us in the form of a $20 Starbucks Gift Card
---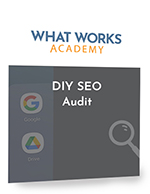 ---
Marketing Themes:
Marketing Lessons:
Website Lessons:
Tech Basics Lessons:
Topics - All Membership Types: